Content Marketing Certification
In Partnership with the American Marketing Association
Only the best content stands out in a cluttered digital world. That's why we've partnered with the American Marketing Association to develop a learning program to prepare for the AMA Professional Certified Marketer® (PCM®) Content Marketing exam. After just 15 hours of self-paced online learning and passing the exam, you will have the distinction of being a PCM®!

Master content marketing excellence with the Content Marketing Certification program by CMI and AMA. Designed to bridge your knowledge gaps, elevate your career and keep you at the forefront of the dynamic world of content marketing, this program is your key to success.
Whether you're aiming to fill those lingering knowledge gaps, propel your career to new heights, or simply stay ahead of the curve, our Content Marketing Certification program is made for ambitious professionals like you.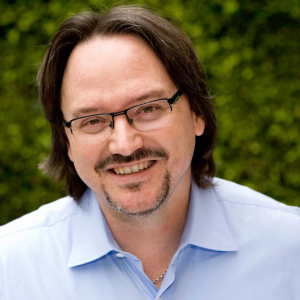 Robert Rose
Chief Content Advisor, Content Marketing Institute
Robert is the founder and Chief Strategy Officer of The Content Advisory – the consulting and advisory group of The Content Marketing Institute. As a coach and strategist, Robert has worked with marketers at more than 500 companies including global brands such as adidas, Roche, Salesforce, NASA, and Hilton. 
Robert is the author of four books. His latest, Content Marketing Strategy, was published by Kogan Page in September 2023, and was called "a rich and much-needed understanding of content marketing" by Professor Philip Kotler. Robert is also an early-stage investor and advisor to a number of technology startups, serving on the advisory boards of a number of companies, such as DivvyHQ, and BrandLens.
Advance your skillset with the most comprehensive virtual learning program for today's content marketing leaders.