1. Welcome to the Course
CMI x AMA Curriculum
This program is a culmination of more than a decade of research, work, and personal experiences in deploying both successful and failed content driven marketing strategies for businesses of all sizes.

Companies who have purposely devised a differentiating content marketing strategy have designed, implemented, and measured an approach based on learning best practices. They have built brand and marketing programs around the idea of developing valuable content and operating like a media company – helping them to diversify their ability to consistently reach their consumers.

Module: Introduction To CMI, AMA and this Course (18 Minutes)

 


A welcome from Robert Rose, Chief Strategy Advisor and course instructor and Bennie F. Johnson – CEO of the American Marketing Association. Additionally, we will outline the agenda and helpful hints for taking the course.

 

Module: Defining Content. Marketing. Strategy (

19

Minutes)

 




If we are to create a content marketing strategy, we must understand exactly what it is we are solving for –

let's

define each of the terms so we all start from the same foundation.

 




Module: The

Modern Business Case for Content Marketing (15 Minutes)

 




A module that covers why modern businesses need to deploy a content marketing strategy, with examples and history of the practice.

Module: Defining the Three Pillars of Content Marketing Strategy

(15 Mins)

 




The three pillars and five pressure points of a content marketing strategy and how

this fits

into the overall structure of this course. Finishing here with a reminder of the ensuing agenda and how it aligns with this structure.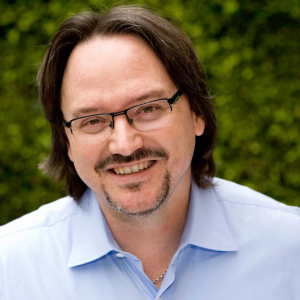 Robert Rose
Chief Content Advisor, Content Marketing Institute
Robert is the founder and Chief Strategy Officer of The Content Advisory – the consulting and advisory group of The Content Marketing Institute. As a coach and strategist, Robert has worked with marketers at more than 500 companies including global brands such as adidas, Roche, Salesforce, NASA, and Hilton. 
Robert is the author of four books. His latest, Content Marketing Strategy, was published by Kogan Page in September 2023, and was called "a rich and much-needed understanding of content marketing" by Professor Philip Kotler. Robert is also an early-stage investor and advisor to a number of technology startups, serving on the advisory boards of a number of companies, such as DivvyHQ, and BrandLens.