Introduction to CMI University
The program is a culmination of more than a decade of research work, personal experiences in deploying both successful and failed, quite honestly, content driven marketing strategies for businesses of all sizes. Companies who have purposely devised a differentiating content marketing strategy have designed, implemented, and measured a content marketing approach based on learning best practices. They have built brand and marketing programs around the idea of developing valuable content and operating like a media company, helping them to diversify their ability to consistently reach their consumers.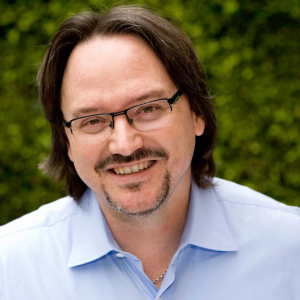 Robert Rose
Chief Content Advisor, Content Marketing Institute
Robert is the founder and Chief Strategy Officer of The Content Advisory – the consulting and advisory group of The Content Marketing Institute. As a coach and strategist, Robert has worked with marketers at more than 500 companies including global brands such as adidas, Roche, Salesforce, NASA, and Hilton. 
Robert is the author of four books. His latest, Content Marketing Strategy, was published by Kogan Page in September 2023, and was called "a rich and much-needed understanding of content marketing" by Professor Philip Kotler. Robert is also an early-stage investor and advisor to a number of technology startups, serving on the advisory boards of a number of companies, such as DivvyHQ, and BrandLens.