5 Secrets to Persuasive Content
Need your content to convince people? Then you need to know what cognitive scientists know. Every day they uncover new information that confirms people don't usually think about what they do. Instead, they conserve mental energy and react automatically — relying on hard-wired decision defaults that influence everything from what they read … to whom they trust … to when they buy. If you want your content to persuade people, you need to know the words, phrases, and frames that trigger these decision defaults. And you want easy ways to use them.
In this example-jammed session, you'll discover the decision-making shortcuts all humans have, and how you can harness them to become a more effective, more persuasive content marketer. Don't risk your content being ignored, overlooked, or forgotten. Gain your competitive advantage by writing to hack people's brains. You'll learn: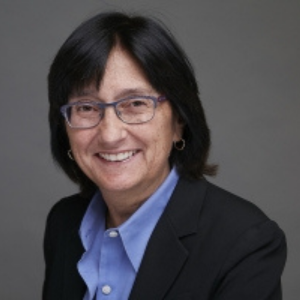 Nancy Harhut
CCO, HBT Marketing
Nancy Harhut is passionate about the impact of behavioral science on marketing. An Online Marketing Institute Top 40 Digital Strategist, Top 50 B2B Marketing Influencer, and Social Top 50 email marketing leader, she has created integrated campaigns for startups as well as some of the world's biggest brands.
While she works with both B2C and B2B clients, she was especially tickled to be called "the Energizer Bunny of B2B copywriting" (Adweek, 2020). 
A sought-after, top-ranked speaker, Harhut has shared her passion with audiences in London, Sydney, Madrid, Moscow and all over the US. She is known for her interesting and actionable insights that focus on applying behavioral science to marketing, and is pleased her session attendees tweet things like: "@nharhut one of my favorite sessions at SXSW! Thank you for all the valuable gems you shared with us today. Incredible presentation!"